Waste no more time with a wrong bite.
Revolutionize Dental Occlusion and auto-adjust intersections with Bite-Finder:
Join over 350+ teams who have
transformed their dental workflow
Simplify your dental workflow.
The world's first software to automatically fix occlusion and intersections.
Drop your jaw models into the Bite-Finder application.
Load your upper and lower jaw models seamlessly into Bite-Finder and later export to your favourite CAD software.
2. Fix occlusion & intersections
automatically with a single click.
Bite-Finder will fix occlusion, intersections and generate patient-specific JawMotion with advanced AI technology.

Name: upperjaw.stl
Number of triangles: 12313
Number of vertices: 21131
Name: lowerjaw.stl
Number of triangles: 14123
Number of vertices: 24312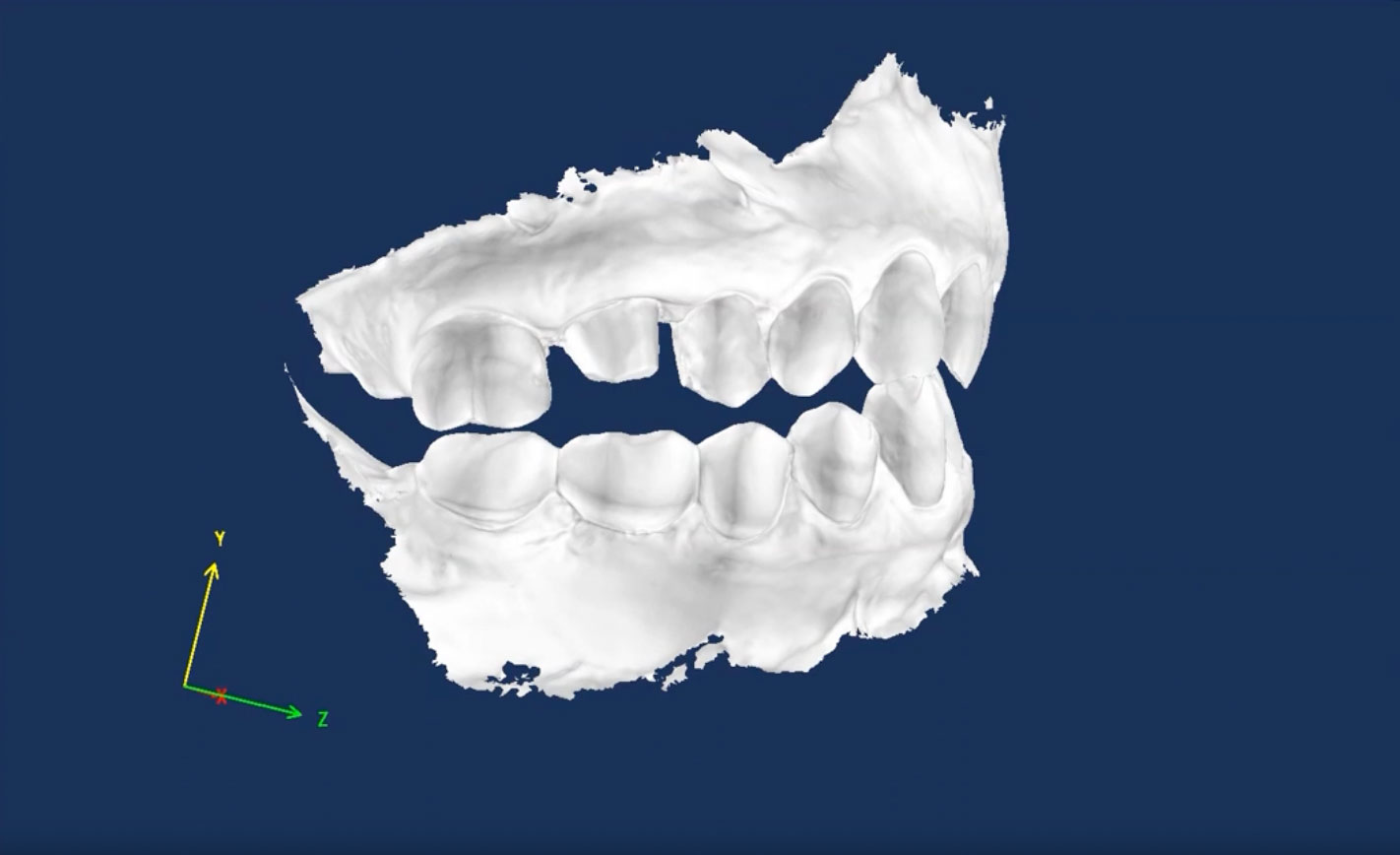 Unlock a new level of efficiency.
No more remills and manual adjustments. Enjoy a model-less workflow.
Starting with Bite-Finder is easy.
Total setup time: <5 minutes.
Total investment needed: $0
1. Create account
Register a new account to get your individual license key.
3. Install Bite-Finder
Download the latest Bite-Finder version from our dashboard and start right away.
Bite-Finder - AI in Dentistry - The Future of Jaw Motion and Occlusion? | IDS 2023 Interview
Introducing Bite-Finder: AI powered solution to auto-fix occlusion
Two models with penetration fixed by AI.
2 Ortho Models inside each other, wrong bite.
Tripletray Quadrant impression. Wrong bite.
Bite-Finder Introduction video - Launch IDS 2023
Bite-Finder 1.0 Introvideo
While many claim that calculating a perfect bite is an impossible feat, we have defied the odds. Through extensive analysis of thousands of cases and continuous algorithmic enhancements over the years, we have achieved the automation of a flawless static and dynamic bite. This breakthrough empowers your lab or clinic with unparalleled precision and efficiency. Imagine all the possibilities and benefits. Or let us help you by using our free consultation.